Bucks
I purchased two bucklings in 2017 who will hopefully be fantastic herd sires in future seasons. The first fellow, purchased from Windsong Farm in Missouri, is *B Windsong Farm Rocket Science, and the second, purchased from Heritage Song, in Kansas, is Heritage-Song King's Ransom.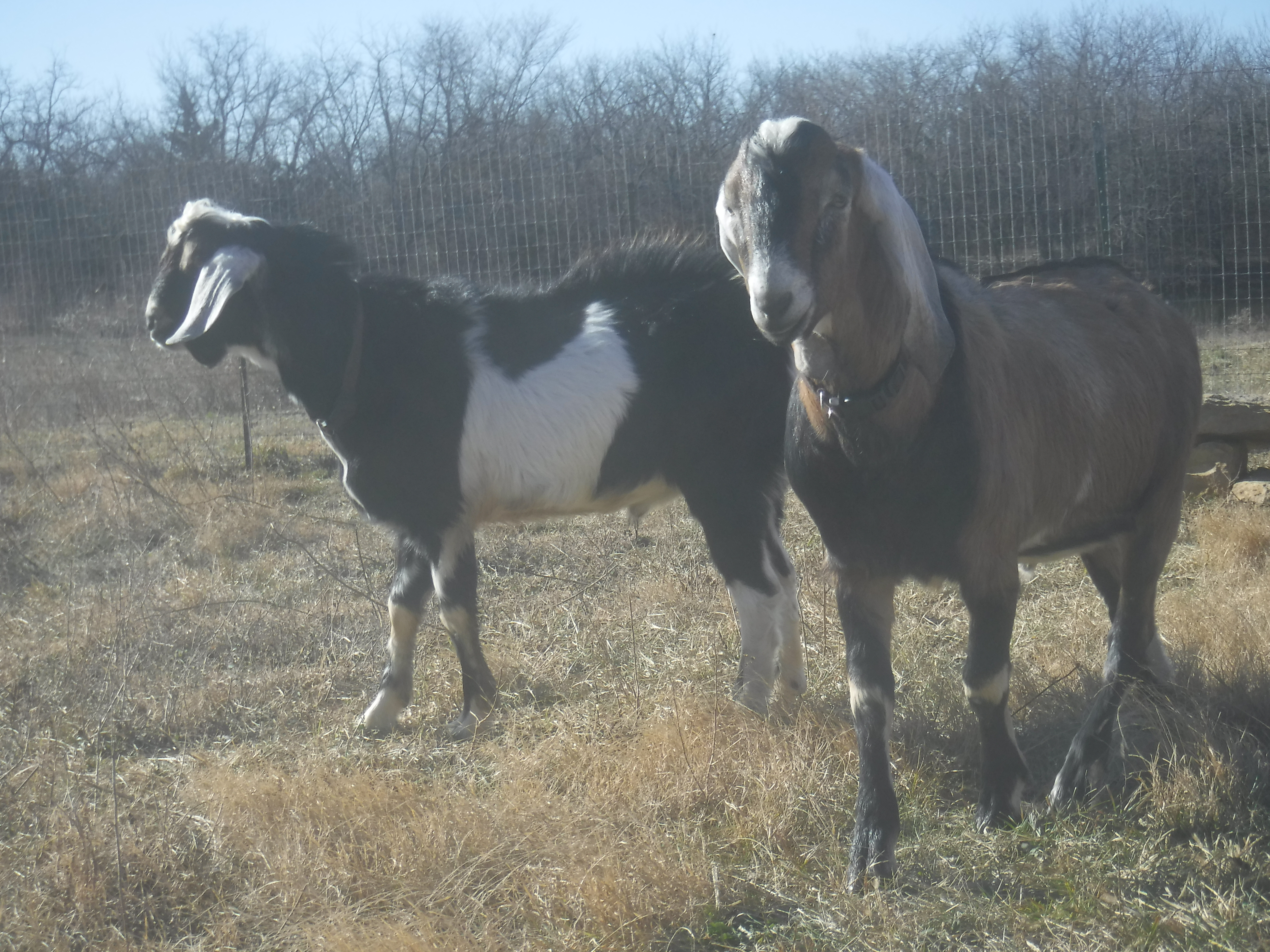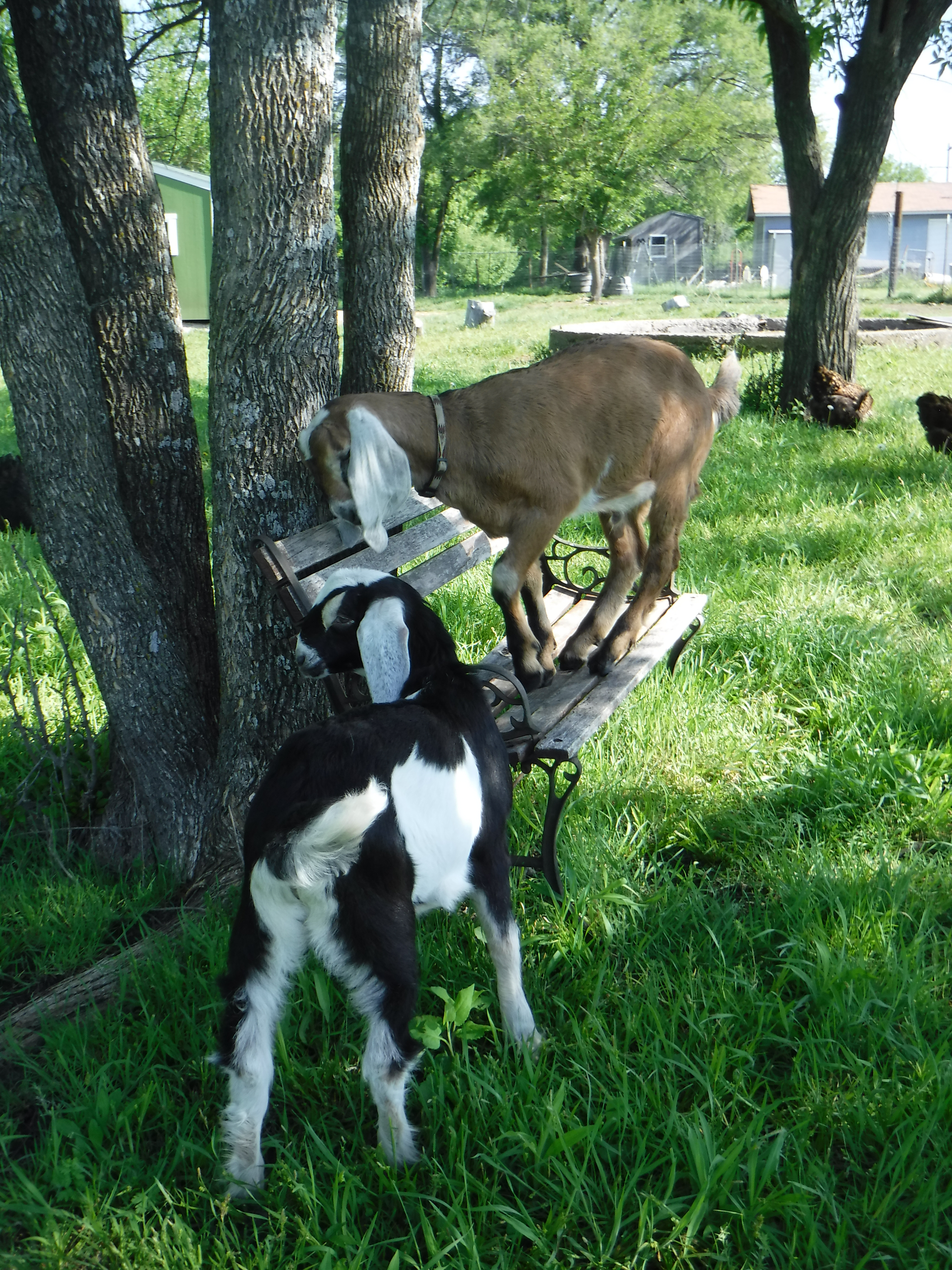 Rocket is a sweet little fellow who is extremely people oriented, and is homozygous A/A on parentage for the alpha s1 casein gene, which correlates to high cheese production. Since he is homozygous (meaning that he possesses an A allele from his mother and his father), all of his kids will have at least one copy of the A allele for the alpha s1 casein gene.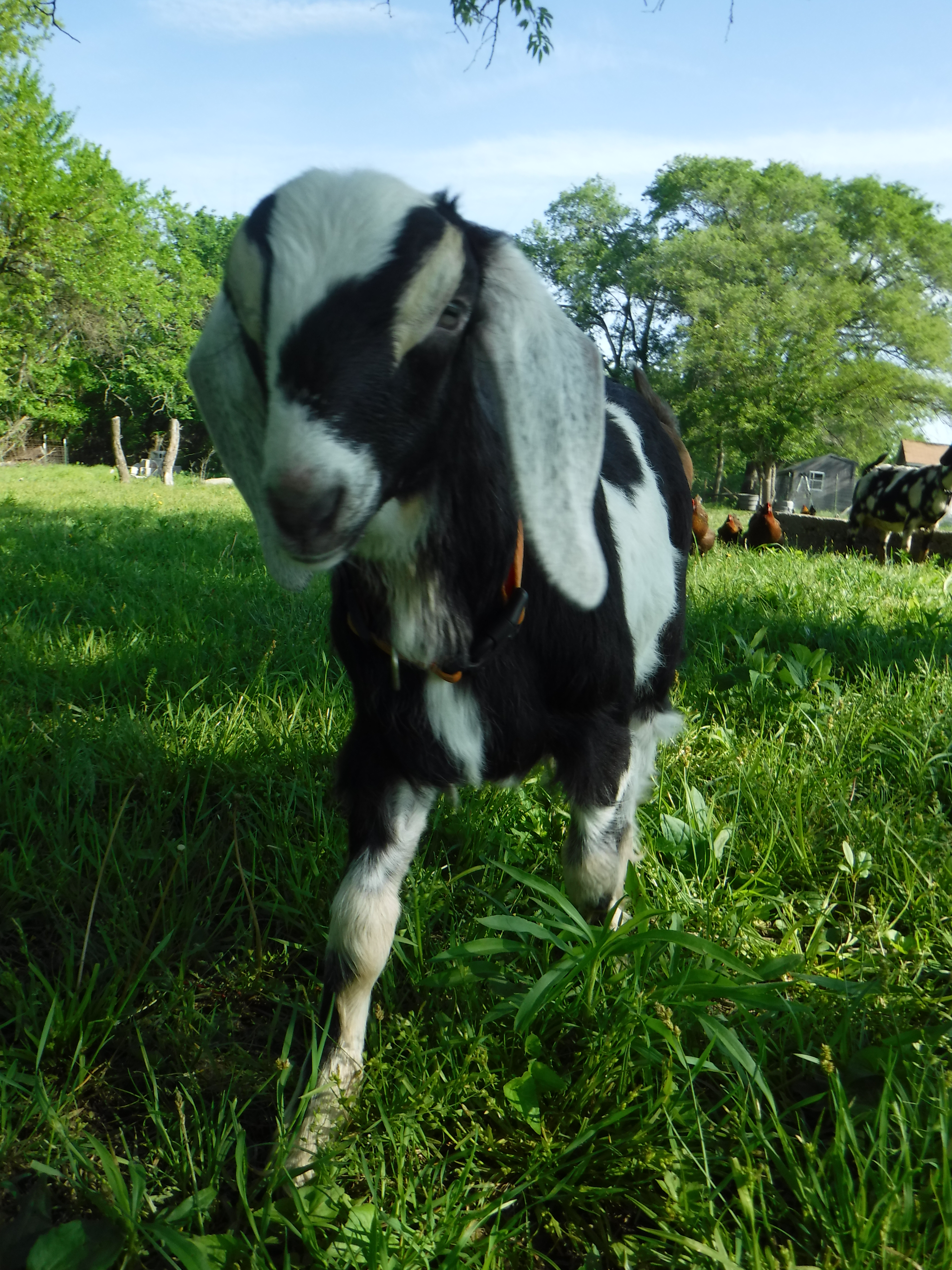 Ransom is an extremely refined looking little buckling, also affectionate and charming. He is the more adventurous of the two, and is already figuring out fun goat things to do, like eat bark. He also has the absolute longest ears I have ever seen on a Nubian.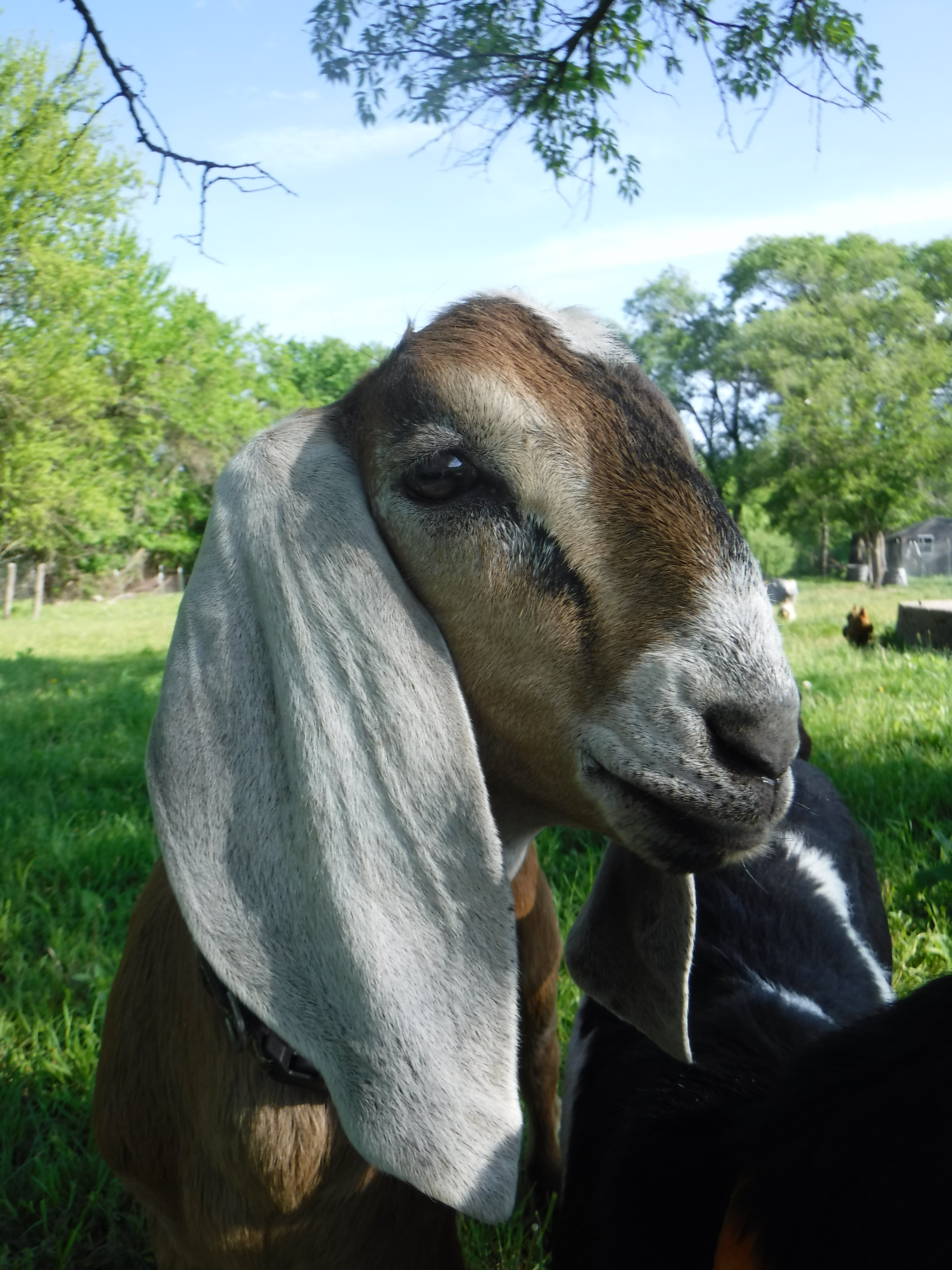 Past Sires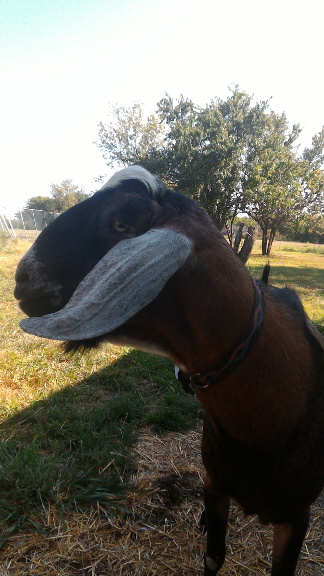 I leased Blissberry MW Renegade from Christy Harris at Providence Hill Farm for the 2015-2016 breeding season.
Renegade has a really sweet personality, is a perfect gentleman with the does, and is a people sort of a goat, coming up to get love and pets without being in the least pushy, and leading very easily.
Besides being a very handsome fellow, I'm also hoping that he passes on his excellent temperament to his offspring.
Renegade was successfully bred to Fancy and Reason and the 2016 kids were beautiful, with Renegade passing on his excellent temperament to his buck kids especially.
For the 2016-2017 season, I tried AI for the first time, and selected CH *B Hill's Acres GXY Polaris NS to breed to Reason, Fancy and Spice. Unfortunately, this was unsuccessful.